About Little Chickadee Boutique
Little Chickadee Boutique
is a new Etsy shop that started up in May 2014. Tasha, the owner of Little Chickadee Boutique, wanted to share her passion for making one-of-a-kind clothes for kids. Right now you can buy skirts, dresses, ties, and bowties. Tasha is continuing to expand her shop and she is in the process of making boy pants, vests, and caps!
Here is Tasha said about
her shop
:
All my items are made in my smoke-free home, and 100% made by me, for you! Most of my items are ready-to-ship, meaning you p

ay for it, and I ship to you usually within 1-3 business days.



I am happy to do custom orders! If you see something you love, but not in the size you need, just ask! There are some occasions where the fabric I use has been discontinued, but I will try my hardest to find something perfect for you. Custom orders generally have a turn-around time of 2-3 weeks from the time you order to the time it's ready to ship to you.
Ties and Bowties
I am blessed with two little boys. Tasha, owner of
Little Chickadee Boutique
, was gracious enough to send two items. Because Monkey loves the color blue, Tasha sent this blue alphabet tie. She didn't have the blue tie made yet, but was so willing to make a tie that my boy would love. I decided to get Roo the Wild Guy Bowtie because my little Roo makes everyone laugh because of all the crazy things he does with his energy. The bowtie just fits his personality so well.
The first thing that I noticed about the items was the included care tag. I love how the care instructions are included so you never have to wonder what the item is made from, if you can iron it, or how to wash it.
Before my kiddos got to see the ties, I wanted to have a close inspection of them. One thing that I instantly loved is how the velcro is positioned so it will never touch the neck! My boys hate having things itch their necks so it is a relief to know that these ties won't irritate them.
Another feature I love is how the bow is not attached to the bowtie and the tie is not attached to the band on the necktie. It is really helpful since it makes it easier to get onto my boys and it allows for adjustments to be made to make sure the perfect fit is achieved. Here is a picture of the back of the ties. I wanted to show this so you know how nice these ties really are.
The great thing about the neck ties is that you can adjust them to be longer or shorter! All the neck ties in the boutique are designed this way so you can get the perfect fit! How cool is that!! Tasha will send any customer with the complete pdf on how to retie your tie if you need to adjust the length. Here are some pictures to show the process:
I just love how these ties look on my boys! And they love them too. And I just love how Roo looks all ready for Christmas!
My boys just couldn't sit still. At least they look cute while they have the wiggles.
So I have to include these pictures while I attempted to get some good shots to showcase these ties. All I have to say is how much respect I have for child photographers because it took me a while to get some cute photos while my kiddos ran all over the place and wanted to play on the stairs. Being at grandpa and grandma's house is just too exciting to sit still for pictures.
Roo wanted to play on the stairs.






Monkey "showed" his face and his tractor
These ties and bowties would be perfect stocking stuffers! I know my boys would love to get these in their stockings because they are obsessed with wearing ties to church. I guess you could say that my boys want to be just like their dad which just melts my heart. (and I love any stocking stuffer that isn't full of sugar). I also love how you can contact Tasha and do custom orders so you can make sure that you get exactly what you want!
Dresses and Skirts
Little Chickadee Boutique has made me want a little girl SO much! The dresses and skirts are simply breathtaking and make me want to be a little girl again so I wear the cute clothes. Here are some of dresses and skirts that are in the
Etsy shop
: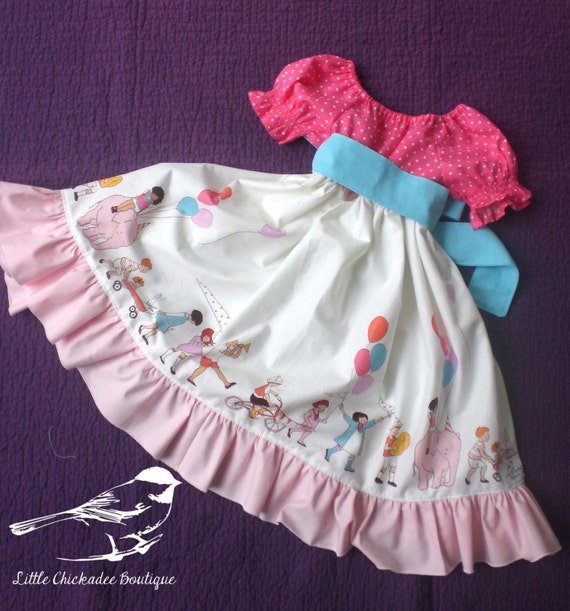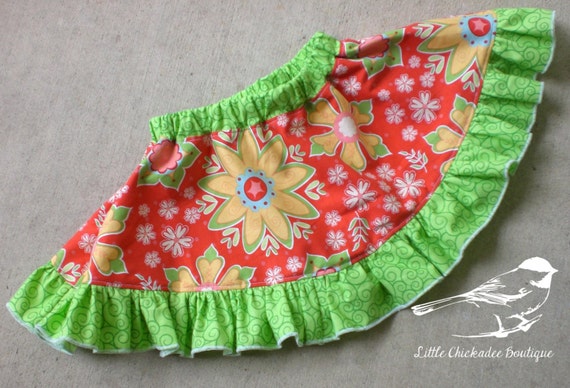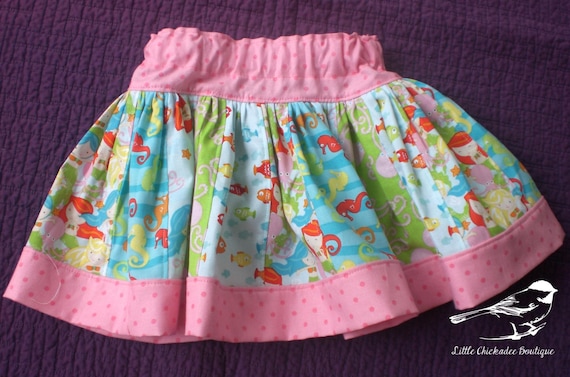 Right now, Tasha has been working on getting Christmas dresses ready. All I can say is that these dresses show how much thought is put into them. I'm simply amazed at the designs. Here are the Christmas dresses that Tasha has created: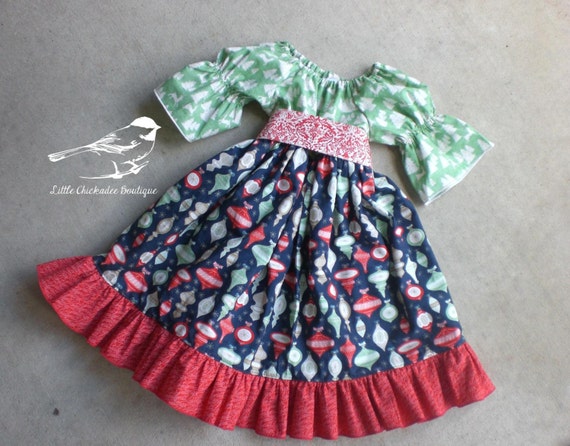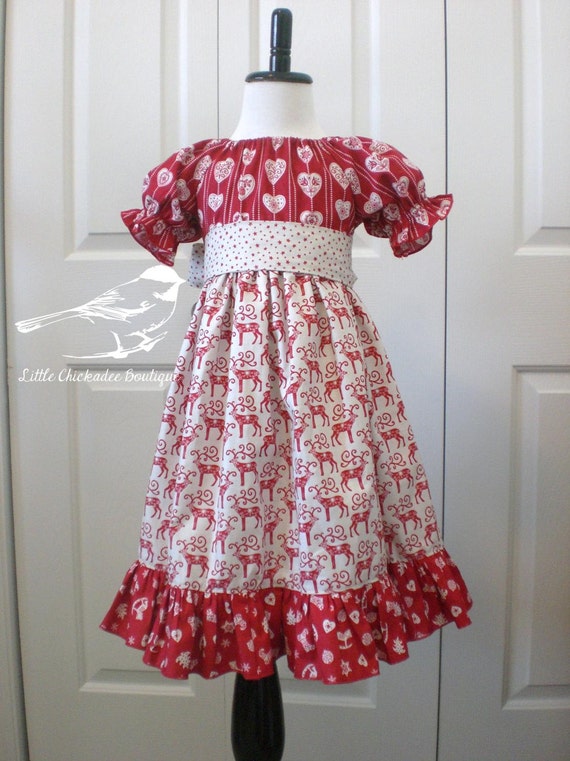 I just have to say that I love the red Christmas dress because my ancestors are from Scandinavia and it reminds me of my heritage. Plus, my favorite color is red! I love the idea of being able to buy a dress that is unique, made with love, and made with quality materials. I really really want a little girl now!
Black Friday/Small Business Saturday Promo Code
Use this awesome code to buy a stocking stuffer or Christmas dress for your child.
Giveaway
Tasha, owner of Little Chickadee Boutique, has informed me that once her
Facebook page
reaches 100 Fans, she is going to do a giveaway to show her fans her appreciation. So go on over and show Little Chickadee Boutique some love because this is one boutique that you don't want to miss! Being a fan will allow you to stay up to date with the latest discounts and giveaways that will be going on.
Final Thoughts
I love discovering new small businesses because I love unique items. I absolutely love the necktie and bowtie from Little Chickadee Boutique. I know your little ones will love getting items from this boutique as well. So be sure to check out Little Chickadee Boutique through
Facebook
and through the
Etsy shop
page.
What is your favorite item?? Please share!
And here are some more cute pictures of my boys with their ties to entice you to go order some ties!