News Release From Perigee
A recently published brain-scan study suggests that there is a way to condition your brain into craving healthy food - so why not start on this healthy track as early as possible with our children?
Poor nutrition during the first 5 years can have long-term negative effects on the body and the mind, including weight and behavioral issues down the road. And yet children still fail to meet the recommendation for important nutrients like calcium, vitamin D, protein, fiber, and iron. Even more surprising is the reason: a 2012 survey of parents found that most had never received advice on feeding their toddlers so they had no idea what foods could make up a healthy diet for their kids.
First Bites - Superfoods for Babies and Toddlers by Dana Angelo White is the solution to this problem
About the book
*on sale February 3, 2015
*192 pages
*includes more than 75 quick and easy recipes
First Bites
is a "cheat sheet" approach to introducing 50 superfoods into baby and toddler diets, with tips and recipes to show parents how to raise healthy eaters for life.
First Bites
is the quick and easy reference guide that all parents can keep on hand to whip up tasty and nutritious meals for their babies and toddlers in no time. Recipes are designed to help to foster healthy eating habits and create a diet filled with 50 fresh, minimally processed superfoods that are just as delicious as they are healthy. In this book, fruit and veggies take center stage in new and exciting ways, yet parents will also learn to create healthy spins on classic kid favorites like mac and cheese, pizza, chicken fingers and cupcakes.
First Bites
offers all the tools parents need to turn the naturally healthy foods they have on hand into delectable breakfasts, lunches, dinners and snacks designed to encourage youngsters to become strong and healthy eaters for a lifetime.
About the author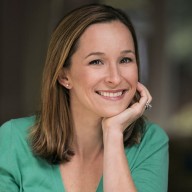 Dana Angelo White
, MS, RD, ATC is a registered dietitian, certified athletic trainer, and nutrition and fitness consultant. She specializes in culinary nutrition, recipe development and sports nutrition.
Dana works closely with chefs and authors to develop creative and healthy recipes for cookbooks, magazines and menus. She is the nutrition expert for Food Network.com and founding contributor for Food Network's Healthy Eats blog. She was a consultant for Follow Productions on seasons 2 and 3 of Bobby Deen's show Not My Mama's Meals and has worked as a media spokesperson for Cooking Light Magazine. She has made appearances on Good Day Street Talk, Food Network.com, Access Hollywood and ABC Nightly News and GMA Health. In October 2013, Dana was named to Sharecare's list of Top 10 Social HealthMakers on Nutrition, recognizing her as one of the most influential voices in health and wellness. She currently serves on the advisory boards for
Applegate
and
Healthy Happy Kids
and is a spokesperson for
Hidden Valley's Love Your Veggies
program.
Dana is the sports dietitian and assistant clinical faculty in the department of Athletic Training and Sports Medicine at
Quinnipiac University
in Hamden, Connecticut. She is a member of the NATA-SCAN Alliance Committee and conducts workshops and cooking demonstrations for fitness organizations, corporate settings and schools.
To learn more about the author, her book, and get some delicious recipes, visit her website
http://danawhitenutrition.com/
My thoughts
I am a firm believer in feeding children healthy food. I got a lot of snarky comments when I told people about the way I feed my kids because some people feel that not giving sugar at a young age is mean or not possible. Well, I proved many people wrong. I made my own baby food and gave healthy snacks to my kiddos.
First bites
is a well written and well organized book. I love how the book first discusses what growing bodies need and then goes into the 50 superfoods and why they are so important. Then there are 4 chapters dedicated to recipes and they are: 1) fruit and vegetable, 2) grain, 3) protein, and 4) dairy and egg.
Each recipe chapter is divided up into recipes for the following ages: 6-12 months, 12 to 18 months, and 18 to 24 months. This is incredibly helpful because you have a reference on what your child can eat and how to prepare the food. Plus, the recipes are not super complicated and are recipes that everyone can do.
White takes the time to go in depth about the 50 superfoods to explain what it is, why it is important, easy ways to use them, and also provides the name of the recipe that you can look up in the recipe section of the book. This is very helpful because not only do you learn why your child needs certain foods but how to incorporate the food into your meals. Also, the 50 superfoods are foods that you can easily purchase at any grocery store. I love that because it goes to show that you and your family can eat well and not break the budget.
I love how the author promotes food introduction at 6 months of age. I find it really annoying when I read articles saying to feed your baby solids at 4 months. It is actually recommended by the American Academy of Pediatrics to wait until 6 months of age to introduce solids in order to allow your child's digestive system to develop. And, the author even provides a suggested chart about when to introduce foods.
Trust me in saying that
First Bites
is a book that you definitely want to get! And, you can even give it as a gift because it would make a fantastic baby shower gift.
*Disclosure: I received the product mentioned in this post at no cost in order to do this review. All opinions are my own.